Kafka
Apache Kafka is a message broker on the Hadoop stack. It receives messages from producers and sends messages to consumers. Everything in Kafka is distributed.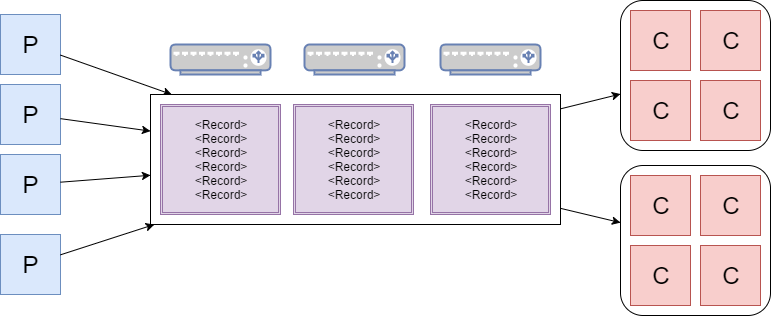 Why Use Kafka?
Suppose we have two applications which want to communicate. We connect them directly.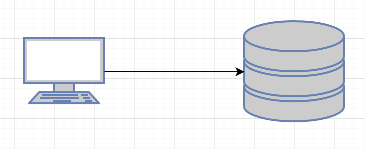 Works great at low scale--it's easy to understand, easy to work with, and fewer working parts to break. But it hits scale limitations.
Why Use Kafka?
We then expand out.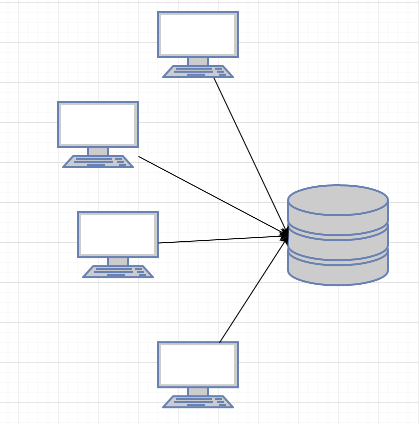 Easy to expand this way as long as you don't overwhelm the DB. Eventually you will.
Why Use Kafka?
We then expand out. Again.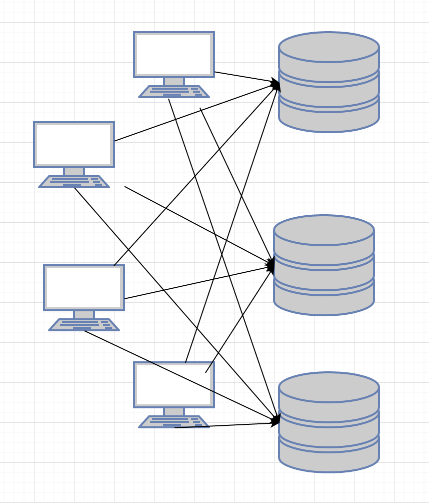 Takes some effort here; need to manage connection strings and write to correct DB. But it's doable and expands indefinitely.
Why Use Kafka?
But what happens when a consumer (database) goes down?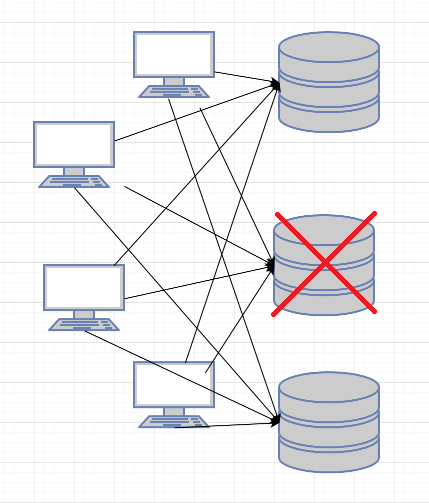 Producers (app servers) hold messages or they fail. Neither option is great.
Why Use Kafka?
Enter brokers. Brokers take messages from producers and feed messages to consumers.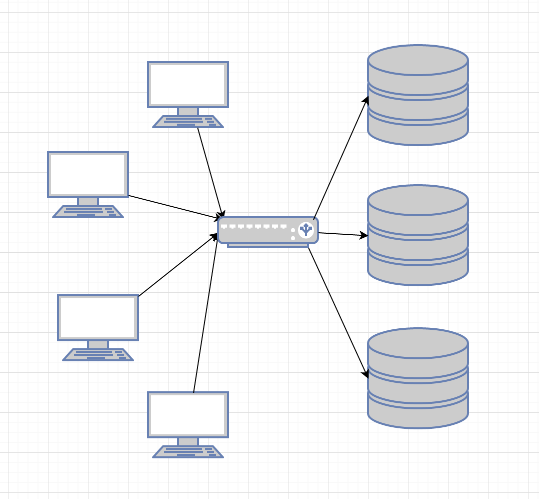 Consumer down? Broker holds messages & producers don't care. Producer down? Consumers don't care. Brokers deal with the jumble of connections and help with scale-out.
Motivation
Today's talk will focus on using Kafka to ingest, enrich, and consume data. We will build .NET applications in Windows to talk to a Kafka cluster on Linux.
Our data source is flight data. I'd like to ask a few questions, with answers split out by destination state:
How many flights did we have in 2008?
How many flights' arrivals were delayed?
How many minutes of arrival delay did we have?
Given a flight with a delay, how long can we expect it to be?
Agenda
Kafka Concepts
Producer App
Enricher App
Consumer App
Performance
Performance
Basic tips:
Maximize your network bandwidth! Your fibre channel will push a lot more messages than my travel router.
Compress your data. Compression works best with high-throughput scenarios, so test first.
Minimize message size. This reduces network cost.
Buffer messages in your code using tools like Collections.Concurrent.BlockingCollection
Performance
Throughput Versus Latency
Minimize latency when you want the most responsive consumers but don't need to maximize the number of messages flowing.

Performance
Throughput Versus Latency
Maximize throughput when you want to push as many messages as possible. This is better for bulk loading operations.

Performance
Throughput Versus Latency
Consumer config: fetch.wait.max.ms, fetch.min.bytes
Producer config: batch.num.messages, queue.buffering.max.ms
Performance
More, More, More
Kafka is a horizontally distributed system, so when in doubt, add more:
More brokers will help accept messages from producers faster, especially if current brokers are experiencing high CPU or I/O.
More consumers in a group will process messages more quickly.
You must have at least as many partitions as consumers in a group! Otherwise, consumers may sit idle.